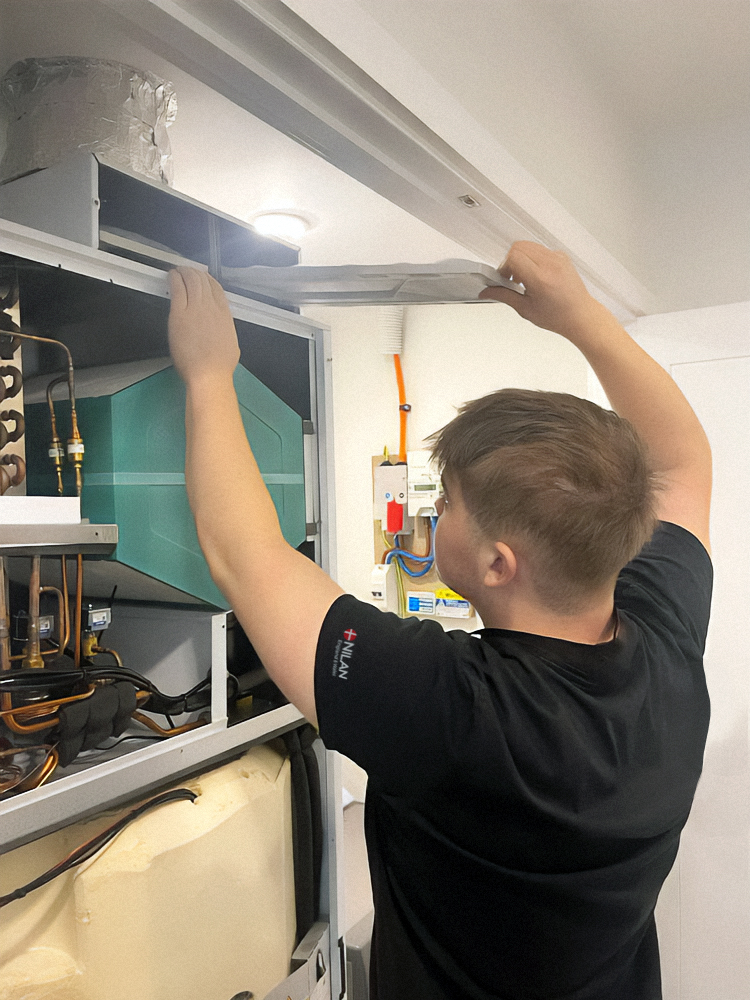 End user training
We offer full product training to both the client team and end users.  This training can be extended to provide ongoing energy advice to tenants and property owners.
Previous experience shows that with this support, tenants are able to manage their energy usage better leading to considerable savings in utility bills. It also ensures correct usage of the systems leading to fewer breakdowns.
Maintenance
Our Aftercare and Maintenance teams will carry out planned maintenance visits, contacting end users prior to visits and keeping them informed on progress. Visits are carried out throughout the year to change filters and check the sound operation of the systems. Filter management is imperative to any ventilation system as it ensures the living space is provided with the cleanest air possible.
Extended Warranties
The unit comes with a 2 year parts and labour warranty. We can offer extended warranties up to 5 years if required. We also offer a maintenance package to fit with contractual requirements.