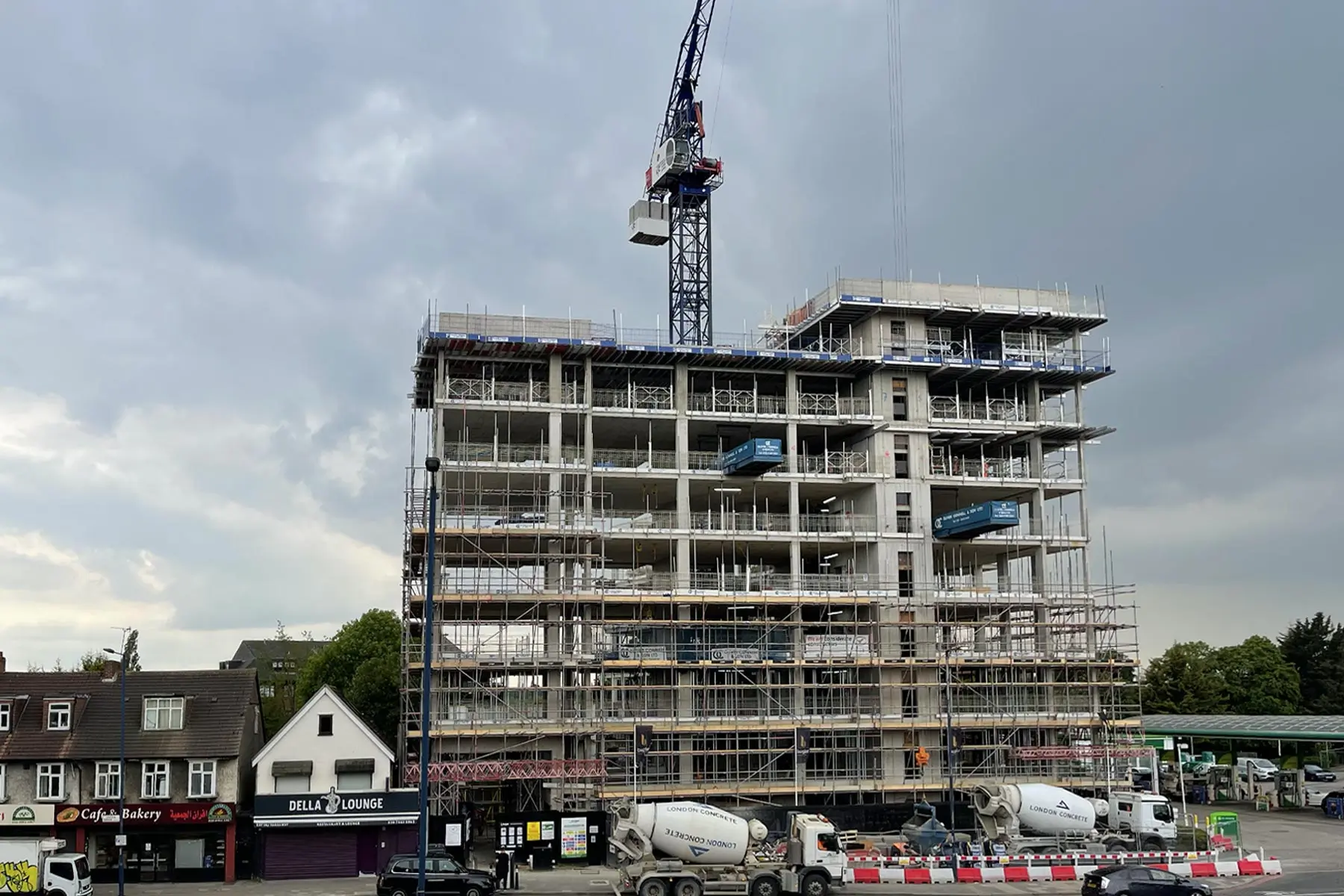 Customer:
A2 Dominion / Fabrica
Contractor:
Buglar Developments
Consultants:
AWA
Tenure:

Social housing and private rent
Building Type:
8 story concrete frame clad. Built to standard Part L requirements but achieving an air permeability of 3
m³

/hm².

58 2-bed apartments.
Selection:
Nilan Compact P and 2 no-panel heaters per apartment (controlled)
Completed:
December 2022
Metering:
Nilan installed energy meters on all units and are currently collecting data. Ealing Council installed additional devices on 10 properties to check energy used and heat created for both air and hot water.
Installation:
Nilan worked closely with main contractor's design team, assisting with layout drawings and final positioning to ensure connecting services were located correctly.
Prior to installation we gave the installing contractor full product training. We also visited the site during installation to monitor progress.
After the installation of duct and pipework was complete, our commissioning team stepped in and balanced the unit and set up controllers.
Aftercare:
We have been monitoring the units remotely since December 2022 and have also carried out routine maintenance for the contractor during the two-year defects period. To date, we have only had one callout to a faulty PCB. This was issued from stock and was replaced the following day.
"

Something that has been very helpful is the team's willingness and pro-active approach to working with, and to educate, our main contractors on the system to allow for a cohesive design and build process."

Niki Fisher – Head of Technical – A2Dominion