As the UK's residential development market evolves, building owners are turning to new technology to enhance their properties' comfort, energy efficiency and indoor air quality. Of note, Mechanical Ventilation with Heat Recovery (MVHR) and heat pump technologies are being used more regularly in new builds and retrofit projects.
In this article, we'll explore some of the benefits of fitting your developments with these systems.
What is a Nilan Compact P?
The Compact P uses a counter flow heat exchanger to recover energy from extracted air. The units can then provide homes with energy-efficient ventilation and heating.
The remaining energy is used by the heat pump to produce domestic hot water (DHW) and to further heat the supply air. In the summer, when temperatures are higher, the heat pump makes use of the reversible cooling circuit, cooling the supply air by up to 10 °C.
In addition, the Compact P also ensures a daily air exchange that removes dust particles, smells, and excess humidity.
Why should you use the Nilan Service Centre?
Following the completion of Western Avenue, A2 Dominion signed up to the Nilan Service Centre. This is a unique programme that benefits landlords, housing associations and building owners in many ways.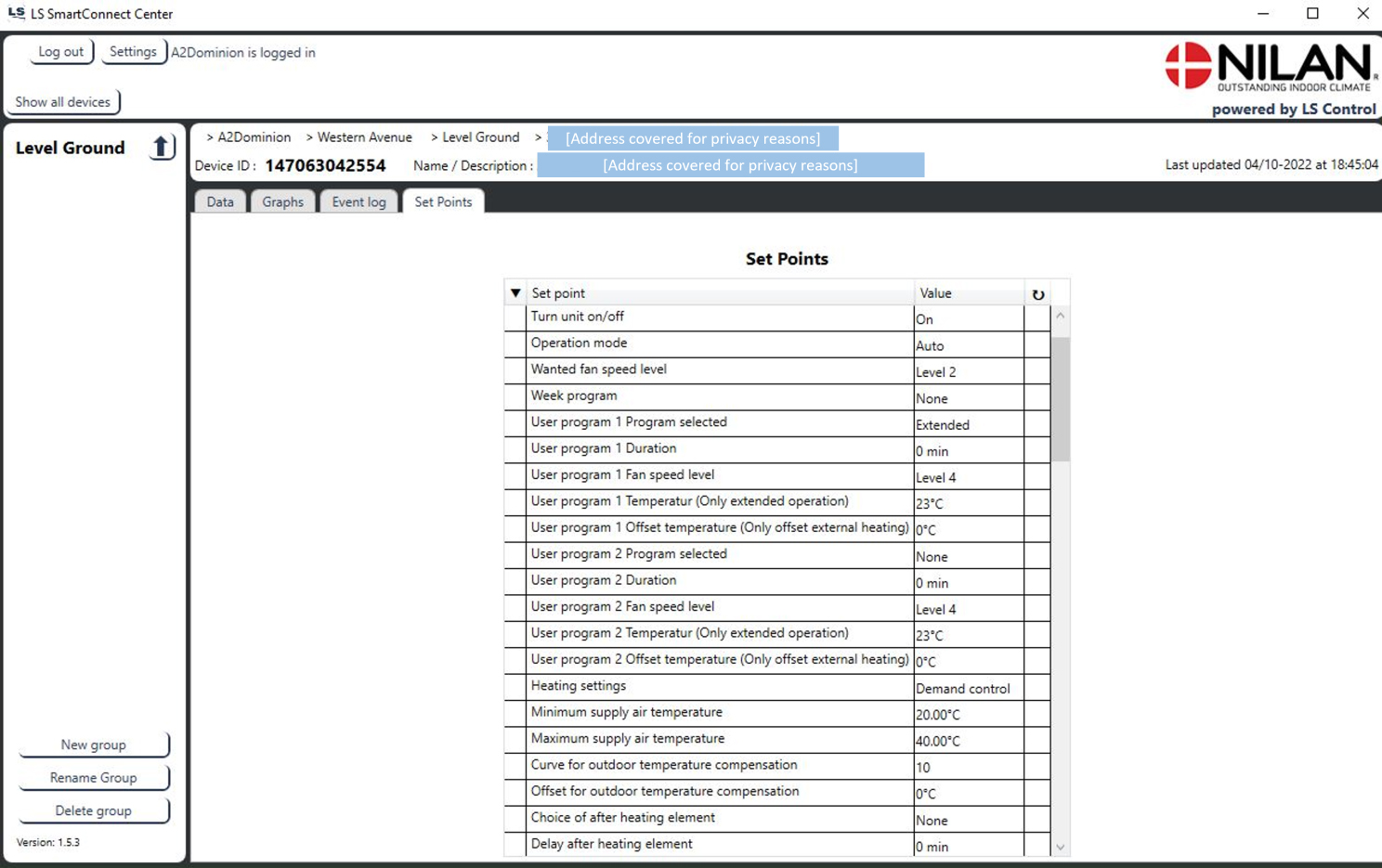 Monitor the operation of the units to ensure the lowest energy usage possible
The Nilan Service Centre allows you to monitor the performance of Nilan units in individual properties. Optimal operation benefits both the tenants and the property itself, ensuring low energy consumption and a healthy indoor climate free of humidity, damp, and mould.
Save time and money
The Nilan Service Centre helps you to act quickly if a tenant uses their unit incorrectly or there are alarms, anomalies, or excessive use.
Using the app, you can identify which unit is causing an issue, access all the relevant data, and view alarm codes. You will easily be able to identify any faults and, in many cases, solve the issue straight away.
This ensures service technicians are not called out unnecessarily, helping you to save money and reduce time-consuming service visits.
Read about the other benefits of the Nilan Service Centre here.