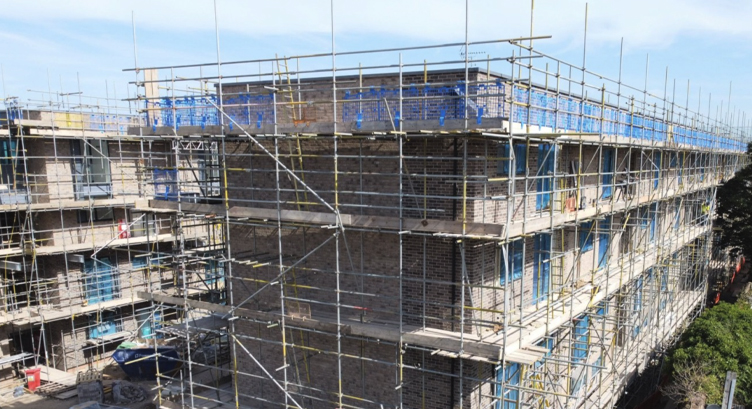 Last year, A2Dominion specified Nilan Compact P units on their high performance development in Southall. During the build, the 24 duplex apartments were made airtight by installing tapes and membranes to leaky points, including windows, doors, ceilings and floors.
Once made air-tight, the apartments were then fitted with the Nilan units.
Using heat-pump and MVHR (Mechanical Ventilation with Heat Recovery) technologies, the units recover energy from extracted air. They can then provide homes with energy-efficient ventilation and heating. The remaining energy is used by the heat pump to produce domestic hot water (DHW) and to further heat the supply air. In the summer, when temperatures are higher, the heat pump makes use of the reversible cooling circuit, reducing the supply air temperature by up to 10 °C.
This approach leads to significant reduction in domestic energy costs. It also lessens carbon emissions, and therefore has a lower impact on the environment.
A2 Dominion have also signed up to the Nilan Service Centre for this development. This is a unique programme that allows building owners to monitor the performance of Nilan units in individual properties and ensure optimal operation.
The Southall project is now complete and ready for tenants to move in. So, what can they expect?
Nilan systems don't require a lot of space and are installed in homes like traditional boilers. Vents are also fitted subtly around the home, taking up less room than radiators.
In addition to heating, cooling and ventilation, the Nilan Compact P provides fresh filtered air that removes dust particles and excess humidity. This allows for a pleasant indoor climate, all year round!
Users can track details on the display panel and adjust the temperature and ventilation levels when required.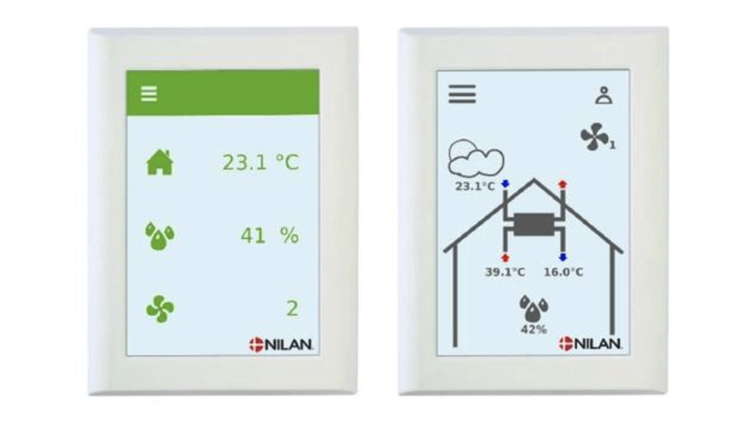 We spoke to tenants currently living in an apartment with a Nilan unit and asked how they find it:
"Operating the Nilan unit is straight-forward – we can switch the system to heating or cooling with just a few clicks. With the UK's temperamental weather, it's great that the house is always the right temperature for us. There are simple how-to guides online and we know there's engineers on hand if we have any questions.
Another benefit we've noticed is a reduction in our energy bills as we no longer rely on a gas boiler.
Most importantly, it's nice to know we're doing our bit for the environment. Our house is a lot more eco-friendly, without us having to do much at all!"
We're pleased to hear Nilan systems are so user-friendly and look forward to hearing more reviews from the Southall tenants!
Have a look at the completed development, designed by architects Gravity Design Associates, here:
Get in touch
If you would like to discuss installing Nilan units into your developments, visit our website or contact: sales@nilan.uk.com